Elite Care for the Entire Family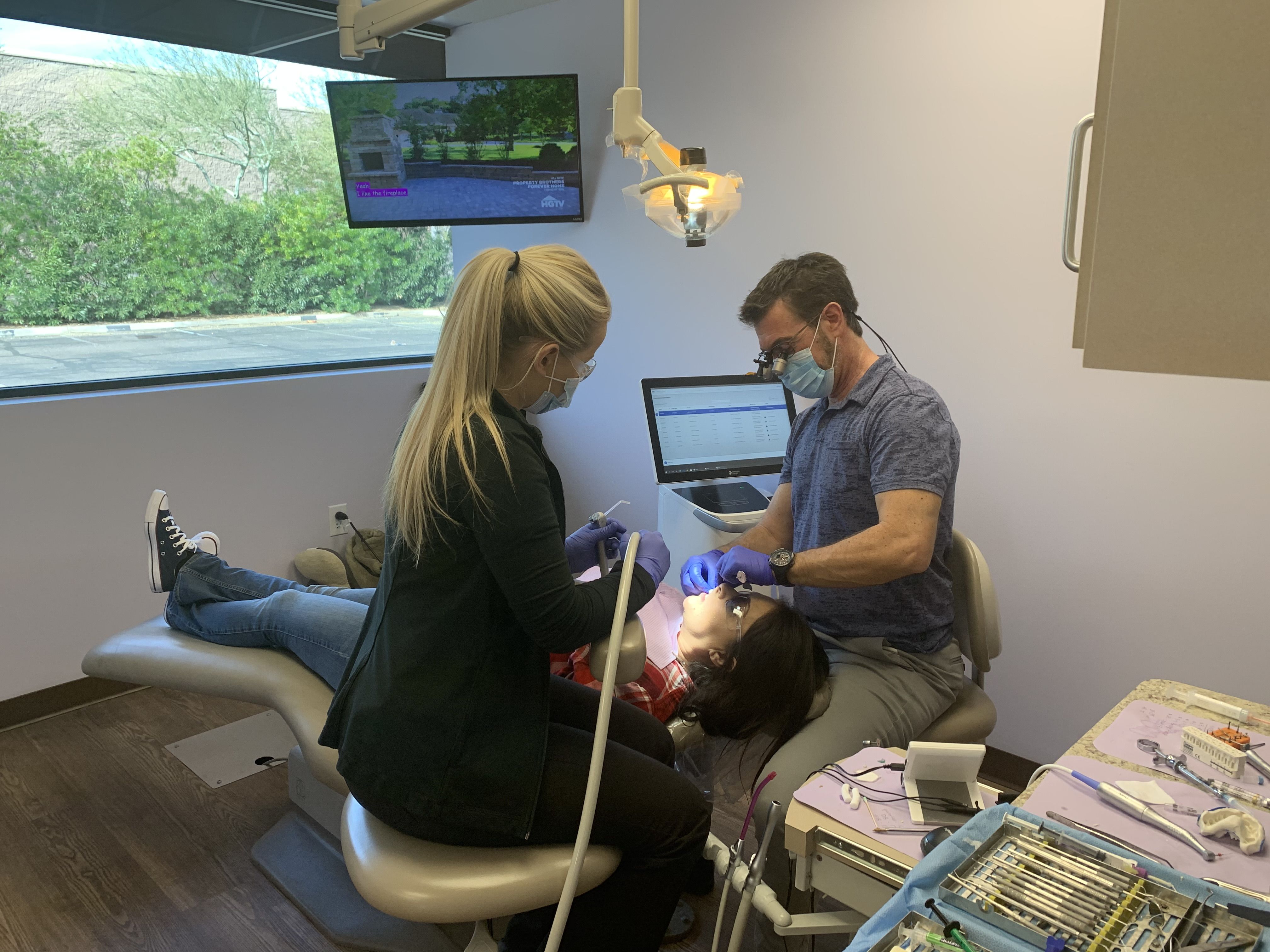 The state-of-the-art preventive dentistry services available at our Phoenix practice are designed to optimize your oral health, keep your teeth exceptionally clean, and maintain the function of your mouth. We have the experience, skills, dedication, and continuing education to provide general dentistry of the highest standard to you and your family. You can count on our Advanced Dental Health team to keep the delicate structures of your mouth in the best shape possible.

Advanced Dental Health is proud to have built a family-friendly office that welcomes patients of all ages. Whether you're 5 or 85, we offer services that will keep your teeth healthy for years to come. Contact our office today to schedule an appointment.
Initial Dental Examination
During your initial visit to Advanced Dental Health, we'll perform a complete dental examination that thoroughly analyzes every part of your mouth. Oral cancer screening of the lips, tongue, and lymph nodes will allow us to understand the condition of your mouth at a deeper level. Diagnostic X-rays are used for each of our patients and give us a comprehensive view of your teeth and the supporting bone structures. A thorough periodontal examination will reveal any gum disease and an assessment of your bite and jaw movements allow us to determine whether TMJ disorder is affecting your chewing efficiency. A close examination of each surface of your teeth will help us spot decay or cavities. Finally, our hygienist will thoroughly clean your teeth and send you home with that fresh-smile feeling.
Understanding The Procedure
Like any of our procedures, the first and one of the most important steps involved in placing veneers is the one-on-one consultation we schedule for each of our patients. During this appointment, you will have a chance to raise any questions and concerns you have about the process. We will assess your goals and expectations and create a care plan that details which teeth will receive veneers and which are better suited to other cosmetic or restorative treatments.

During your first treatment appointment, we will prepare your teeth by removing a small portion of your tooth's enamel to make room for the veneer. Impressions of these teeth and specific instructions regarding the color and fit of your veneers will be sent to the dental laboratory for fabrication.
Once your veneers are sent back to our office, your second treatment appointment will be scheduled. During this visit, your prepared teeth will be thoroughly cleaned and lightly buffed, optimizing the bonding surface. Your veneers will then be bonded to your teeth.

Because our treatments are individually tailored and we truly don't want you to settle for anything less than a perfect smile, the timeline for our porcelain veneers procedures vary between patients. During your consultation, we can speak in detail with you about the expected turnaround time.
Professional Dental Cleanings
During our professional hygienic cleaning, our hygienist will begin by performing an oral cancer screening, gum exam and x-rays to help determine the current condition of your teeth and gums. This is followed by cleaning any plaque and calculus, commonly referred to as tartar, off of your teeth. We remove the plaque with a high quality polish in an assortment of flavors for those that prefer something other than the standard mint. We will also use a tool called a Cavitron, that cleans and rinses away accumulated debris, as well as hand instruments to remove any residual deposits that remain. We will examine your x-rays and teeth toward the end of your cleaning appointment and the hygienist will complete your appointment by applying a fluoride varnish treatment to help prevent future decay.
Once your teeth are clean, We will examine your teeth, digital X-rays, and other diagnostic tests to determine if you have cavities that need filling or teeth that need protecting. Sealants also keep food and bacteria from sticking in the grooves of your teeth. In some cases, sealants will be placed on the chewing surfaces of your back teeth to protect them from the formation of cavities.
How you care for your smile at home is equally important to the routine cleanings we provide in the office. To keep your teeth healthy between your routine check-ups, we want to form a partnership with you that includes the cleaning regimen we provide for you in our office combined with a customized home care routine you complete daily. Our hygienists will review your customized home care routine and show you how to most effectively complete these recommendations at home. Our general guidelines for at-home care include:
Brushing your teeth twice a day with an electric toothbrush.

Flossing daily.

Daily use of an oral irrigator, such as a Hydrofloss.
Learn More About Preventive Dentistry
If you would like to schedule an appointment or simply want more information on our general dentistry services, contact our Phoenix dental practice today.