Make Your Smile Whole Again
Are you tired of hiding your teeth? Do you cover your mouth when you laugh or talk? If an incomplete smile is keeping you from expressing yourself with confidence, At Advanced Dental Health we may be able to use dental implants to restore your oral health, as well as the appearance of your smile. Located in the greater Phoenix area, we are equipped to place your implants as well as restore them with natural-looking, long-lasting restorations such as dental crowns, bridges, or dentures.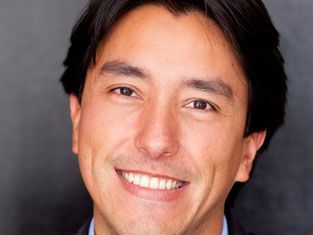 Understanding The Procedure
In establishing himself as a leader in cosmetic and restorative dentistry, our dental professionals have devoted many hours to continuing education. Advanced Dental Health now performs the surgical placement of implants, which gives his patients the convenience of having every stage of their dental implant procedure performed in a single office.

As with any of our treatments, dental implant candidates first meet with the doctor for a detailed consultation. Unlike most practices, we use CT scans of each implant candidate to ensure that our diagnosis is accurate and our treatment comprehensive. If your diagnostic tests reveal a need for bone grafting or augmentation, our team can take care of those procedures in-office. By investing so much time and attention in the all-important diagnostic and planning stages of implant dentistry, we are able to ensure the best possible results for our patients.

On the day of surgery, you will receive local anesthetic and sedation as necessary to help you feel comfortable. Once you are relaxed, he will prepare your gums for the insertion of the dental implant into your jawbone. During the process of osseointegration (when the implant fuses properly to the jawbone), we will provide temporary restorations to maintain the aesthetics of your smile. Once your jawbone and gums have healed properly, the doctor will place the new tooth into the integrated implant.
Dentures And The Mk1 Appliance
Implants can be very beneficial and useful for denture patients. Historically, patients with dentures report that their dentures do not feel secure in their mouths and eating in public becomes filled with anxiety. Another real issue is that when teeth are lost, bone in your jaw begins to resorb, or essentially melt away, causing a sunken appearance of the mouth which looks like premature aging. When implants are used to replace missing teeth, one benefit is the implants prevent bone loss from occurring. When used in conjunction with dentures, implants stabilize the dentures, increase retention and maintain a youthful appearance. This is why Advanced Dental Health offers the most state-of-the-art improvements for our denture patients. If you want dentures that you can feel confident about in any social situation yet can be easily removed for cleaning as needed, we have the best options currently available. The MK1 appliance will lock in your upper denture to your implants comfortably and locator attachments will secure your lower dentures to your implants. Utilizing a few upper and lower implants with this technology gives you the peace of mind to know your dentures will remain in place when you want them to and can help you maintain a healthy, clean mouth. If you would like more information about these two very reliable denture techniques, please give our office a call.
Why Replace Missing Teeth?
As soon as you lose a tooth, the basic structure of your smile begins to change. Your remaining teeth shift into the gap and the supporting bone structure quickly deteriorates. It is harder to clean your teeth well enough when your smile is incomplete and chewing, eating, and speaking normally can become difficult. If you've lost one or more teeth, replacing them as soon as possible is essential to your oral health.
Learn More About Dental Implants
If you have been living with missing teeth, don't hesitate to contact Advanced Dental Health to learn more about our dental implant benefits and their associated costs. The Advanced Dental Health team is always excited to meet new patients and build smiles that bring them health and happiness.