Restore Strength and Integrity to Your Smile
If your smile is affected by weakened, damaged, or missing teeth, we can restore your oral health and the appearance of your teeth with dental crowns and bridges at our Phoenix dental practice. These strong, durable and natural-looking restorations will make your smile one of your best assets. Our dental professionals have gone through rigorous training and has years of experience to contribute to the enhancement of your smile. Their keen eye for aesthetics balances the artistry and science of dentistry and provides spectacular results. To schedule a consultation with us, contact Advanced Dental Health today.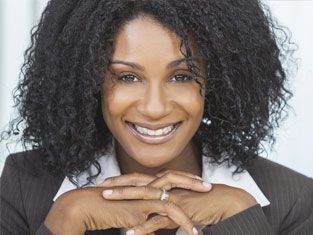 Dental crowns are shells of ceramic designed to cover the entire surface of an existing tooth or attach to a dental implant. Completely customized to your bite and the appearance of your smile, our dental crowns are milled from a solid block of high-quality material using CEREC® technology. This revolutionary machine allows us to carefully plan your restorative treatment, fabricate your crown, and place it on your tooth in just a single visit.
Crowns can be used to:
Top dental implants in the replacement of missing teeth

Seal a tooth that has just undergone root canal therapy

Conceal a misshapen or badly discolored tooth

Cover the healthy portion of a tooth after decayed portions have been removed

Encapsulate and strengthen a weak or cracked tooth

Secure a dental bridge
Dental bridges are used to replace missing teeth. Fixed dental bridges are comprised of one to three artificial teeth supported by dental crowns; when these crowns are attached to the natural teeth adjacent to the gap, the natural-looking replacement teeth effectively fill the space left by the missing teeth. Like crowns, dental bridges can also be secured to dental implants to ensure a strong, stable restoration that does not rely on natural teeth for support. Color matching technology and the sharp skill of our dental laboratory technicians contribute to the first-rate bridges we place.
Would A Dental Crown Or Bridge Be Right For You?
During your exam we will inform you if you are a candidate for a crown or bridge. If gum disease, oral cancer, or root canal infections present themselves during our diagnosis, we will suggest you deal with these complications before undergoing a restorative or cosmetic procedure. With a stringent at-home hygiene routine and regular visits to Advanced Dental Health for checkups, your restorations can last many years.
Understanding The Procedure
During your first treatment appointment, the doctor will prepare your teeth by removing enough enamel to make room for the restoration and any additional tooth material that is decayed or damaged. Impressions of your bite will be taken and sent either to our trusted dental laboratory (if you're receiving dental bridges) or processed through our CEREC® machine (if you are receiving dental crowns). Once the manufacturing process is complete, the doctor will bond the restoration onto the prepared tooth.

Each of our cosmetic and restorative treatments is designed to perfect your smile and match your bite as naturally as possible. Our treatment timelines vary from patient to patient and yours will be discussed in detail during your consultation with the doctor.
Learn More About Dental Crowns And Bridges
If you're looking for more information on dental bridges and crowns, or if you want to schedule an appointment with Advanced Dental Health, please contact our Phoenix dental practice today.