Don't Settle for Less than Perfection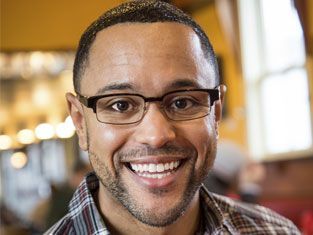 As with the rest of your body, daily wear and tear takes a toll on your teeth. Chips, breaks, and discoloration can all occur over time. Additionally, many of our patients struggle with misaligned or disproportionate smiles. Advanced Dental Health uses high-quality porcelain veneers to help his Phoenix patients achieve the smile of their dreams. These customizable shells of porcelain are designed to fit over the front surfaces of your teeth; despite their thinness, they are highly durable with regular use. If you think your smile could benefit from porcelain veneers and you'd like to schedule a consultation with us, contact our office today.
Would Porcelain Veneers Be Right For You?
Although most of our patients are potential candidates for veneers, it is our goal at Advanced Dental Health to provide care that is specific to your individual needs. Those who receive porcelain veneers often have teeth that are:
Broken

Chipped

Cracked

Misaligned

Unevenly spaced
If you suffer from gum disease, the doctor may suggest you undergo periodontal treatment prior to the placement of veneers. In most cases, we also don't suggest veneers for patients who habitually grind their teeth, as the porcelain can chip or crack under such stress.
Understanding The Procedure
Like any of our procedures, the first and one of the most important steps involved in placing veneers is the one-on-one consultation we schedule for each of our patients. During this appointment, you will have a chance to raise any questions and concerns you have about the process. The doctor will assess your goals and expectations and create a care plan that details which teeth will receive veneers and which are better suited to other cosmetic or restorative treatments.

During your first treatment appointment, we will prepare your teeth by removing a small portion of your tooth's enamel to make room for the veneer. Impressions of these teeth and specific instructions regarding the color and fit of your veneers will be sent to the dental laboratory for fabrication.
Once your veneers are sent back to our office, your second treatment appointment will be scheduled. During this visit, your prepared teeth will be thoroughly cleaned and lightly buffed, optimizing the bonding surface. Your veneers will then be bonded to your teeth.

Because our treatments are individually tailored and we truly don't want you to settle for anything less than a perfect smile, the timeline for our porcelain veneers procedures vary between patients. During your consultation, the doctor can speak in detail with you about the expected turnaround time.
When completed by a renowned dentist, the placement of porcelain veneers can be life changing. Patients with less-than-perfect smiles struggle to feel self-confident and tend to hesitate to express themselves in social, personal, and professional situations. Receiving veneers is a relatively quick and highly effective process that can completely redesign your smile. After a few conveniently scheduled appointments, you can show off your natural-looking smile.
Learn More About Porcelain Veneers
If you have questions about the porcelain veneers procedure or would like to find out if you are a good candidate for the treatment, we are always available to help! Contact us today and one of our team members will help you schedule a consultation to come see us!